BOOKING
Welcome to my booking page! Please see photos and videos below and feel free to reach out with any questions. 
Events include, but are not limited to: weddings, private parties, corporate events, receptions, concerts, dining events. 
Instrumentation options:  Solo piano, vocals + piano, duo, trio, quartets, and larger ensembles. 
Style: classical, jazz, Brazilian bossa nova, and pop. Special song request may be available.  
Client testimonials and music booking form below. 
For private lessons, please visit our teaching studio website www.immusicstudio.com 
For quotes and more questions, please fill out the booking for below. We will be in touch with you as soon as possible. Thank you!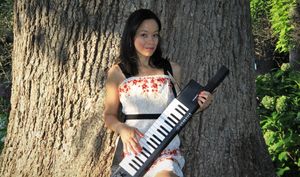 Jazz Trio - clips from Monroe Summer Jazz Concert